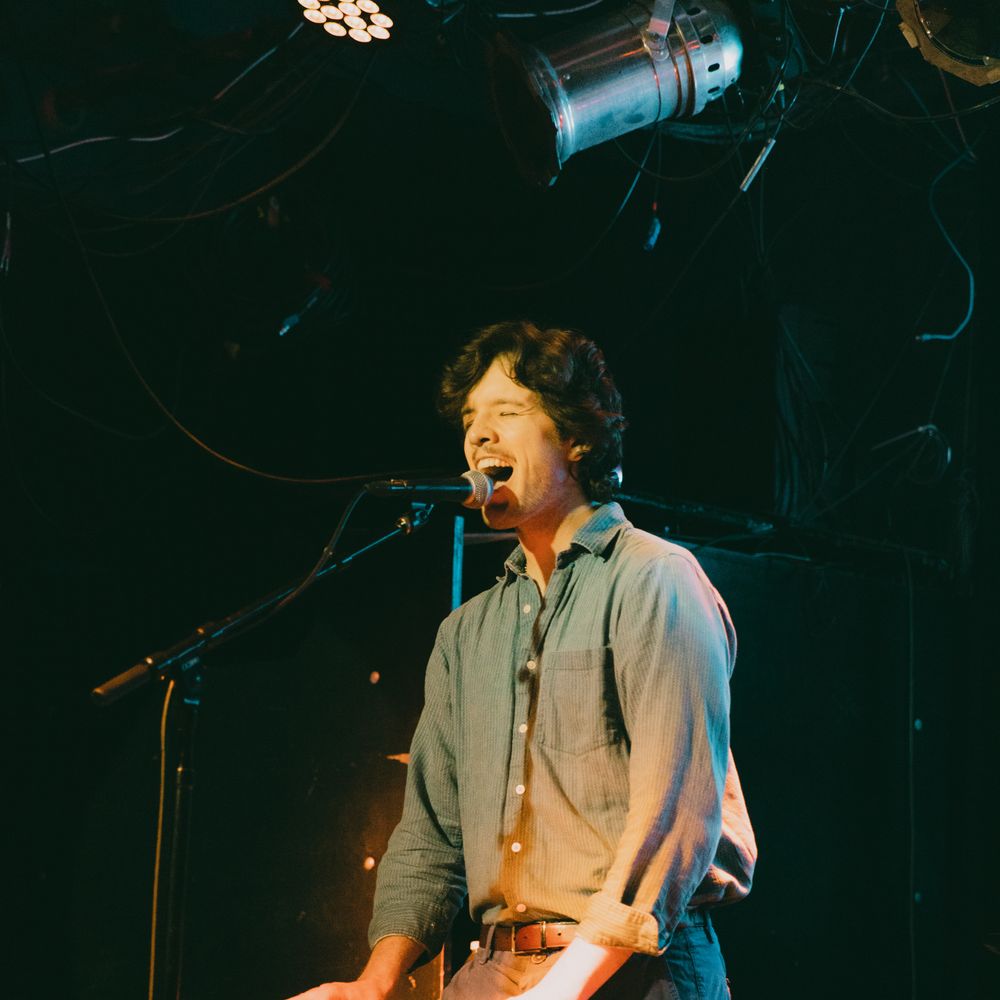 a storytelling polymath
With a Direct Line to Your Soul
A former computer engineer-turned musician, Wise John makes indie music that'll grab your soul and shake it. 
Inspired equally by the virtuosic big band arrangements of Electric Light Orchestra and the poetic approach of singer-songwriters like Bob Dylan, he harnesses a jazz pianist's mastery of harmony and heart-tugging lyrics into songs that show you new ways to feel, and sound like nobody else. Is his music retro, or something entirely new? It's hard to say.
For John, music has been a single through-line in a dramatic life. He's moved over 30 times, lived on 3 continents, and held down jobs as a lifeguard, cancer research assistant, and space roboticist, all while balancing several unfortunate (and sometimes horrifying!) chronic illnesses. He turned his focus (mostly) full-time to music in January 2022, but his mini keyboard and his dad's old guitar have been along for every journey before and since, and he's written songs about all of the exciting bits. Now he's busy bringing those songs to life.
John's debut album A Wonderful World, recorded with friends during the pandemic and self-released in 2021, garnered critical praise ("one of the most creative, unique, and bold debut statements from an up and coming artist in recent memory" - Cody Conard, The Big Takeover) and a small but loyal following. 

Following a move to New York City, his sophomore EP The Mr. Love Sunset Show expanded his audience, gaining 150k+ streams on Spotify since its release in spring 2023. Now a regular presence in the NYC rock scene, he's headlined for packed houses with his band at venues like Rockwood Stage 2 and Bowery Electric.
More coming soon…stay tuned.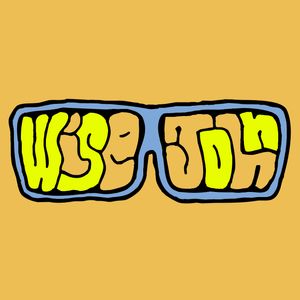 wise mobb members only beyond this point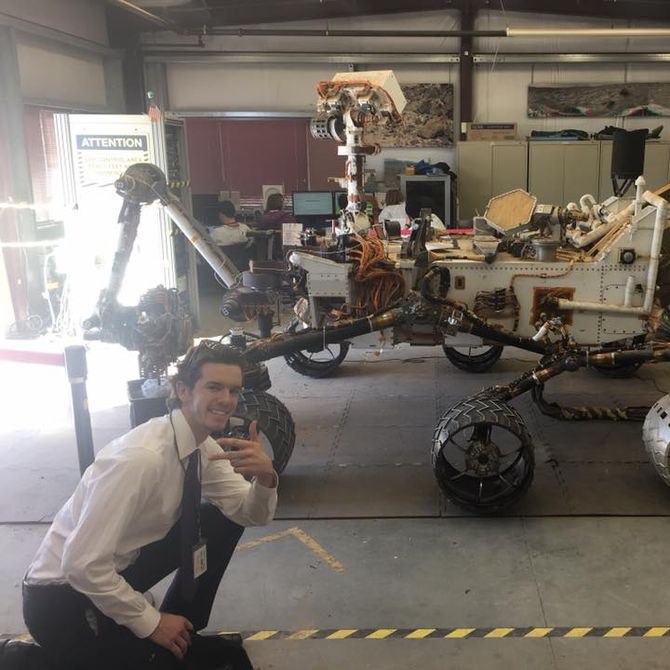 ok but really who r u
like not 4 The Press but fr
Dear Listener,
Thank you so much for your interest in me & my music. We got an indelible connection, dawg. Total vibe. For real, I can't express how meaningful it is that you are enjoying these songs I've put my heart into. ❤️
I've always preferred to let my work speak for itself, no matter what that work happens to be. I'm not a natural salesperson. But it's 11:35pm and although apparently I am incapable of writing a press bio that doesn't sound like GPT-3 wrote it, I feel good about writing a letter. So, listener/friend/rogue family member, here's who I am:
- 
Hello, my name is Conor. I go by Wise John for the purposes of making music publicly, which started back when I was working as a software engineer and didn't want anyone I knew to judge what I was doing in my time off.
I like to hike and swim and write music; I also like to make hobby engineering projects. I can smell asparagus in my pee after I eat it. Like other humans, I enjoy the Books and the TV. I have friends and family who love me! I like large dogs, and will enjoy speaking to cats over the phone (I am very allergic). Yes, I too am concerned about the economy. I am tall. I am sick (both ways 😎🤙 haha tite I am chronically ill). I am taking this seriously.
In January, 2022, I quit my engineering job to focus on making music and art full-time. Nobody was more surprised by this than I was. As a kid I dreamed of being a scientist or a diplomat–somebody who could take part in grand, important adventures, and be judged by the substance of their work rather than the flash of their personality (that this impression of science and diplomacy is painfully naive is another conversation).
I found I loved building things with clever, well-meaning people (and I still do). I became an engineer, and was generally judged to be quite good at it, and at leading others to do it. My work has flown to space, and diagnosed diseases.
I have some rehearsed answers as to why I've redirected my life towards a passion that, in all likelihood, will be far more stressful and less stable than my past life as an engineer. I'll say that I don't want to have regrets when I'm old, or that I'll always have my other career to fall back on, or that I felt a divine calling to make art & music that was becoming impossible to ignore. All these answers are true, in their own way (though that last one is a bit yellow for my taste).
But the most honest answer is that despite having achieved the life I thought I wanted, I found myself unhappy for a long time. I tried to make adjustments. I moved around the country. I switched industries, from space to medtech. I fell in and out of relationships. Nothing made a dent, and my soul began to feel limp, like an avocado with the meat scooped out of it. Letting music run my life for a while seemed to me the only major change I hadn't yet tried to make. 
Writing & playing music has always been therapy to me. I started writing it young, to cope with my youth. Now I write it, less youthfully, to cope with everything else. It sure beats drugs and alcohol.
I used to think of music as the side effect of my existence, rather than the point. By the time a near-death experience in 2019 forced me to re-evaluate, I had gathered a pretty large backlog of songs in my voice memos which I had no intention of ever showing to anybody, but which I'd listen to in the dark to feel less alone. Those memos are poorly recorded, and imperfectly performed, but when I listened to them I'd hear an orchestra. I'm sure many of you who make art can relate to this feeling, of completing a work just enough to imagine what it'd be like if it were truly finished.
Anyhow, long story short, I became very ill & many other things in my life fell apart when I was living in Hong Kong in the fall of 2019, and in the process of this I realized I'd like to leave my songs behind if I died. I resolved to record an album, and then move on with my life outside of music from there. The "move on" part didn't stick.
The rest of my musical story is pretty well covered in the shorter official bio (see above). With the help of some wonderful friends, I've dedicated a lot of time and energy to taking those voice memos and adding the orchestras, so to speak. I'm continuing to release music with their help. Wise John has taken a village, and will continue to. Besides that, life has obviously proceeded plenty since 2019. But for the flavor of that…I think I'd rather let you figure out the details by listening to my songs. :)
Peace & Love & Beans,
Wise John
April 2022